Our aim is to develop a mind that critiques society and the values that inform that society from a perspective of a taste for excellence, a sense of service and a good sense of self.
To provide an education based on Catholic values which fosters the holistic development of young women while instilling a strong sense of excellence, service and self.
"We are focused on helping our students to become global citizens in a world that is now guided by the United Nations' Sustainable Development Goals."
– Debra East

To develop exemplary young women, who guided by Catholic values, will contribute meaningfully to society.
Our Rotary Club being pinned by Past District Governor and Immediate President Roger Bose
This video by GML's Ivan Toolsie, dated Wednesday 11 October 2023, shows students of St Joseph Convent in San Fernando celebrating International Day of the Girl at the school's auditorium.
We are guided in all our activities by the principles of our Catholic tradition which considers each individual as precious and a child of God. The concern of Anne Marie Javouhey, foundress of the Sisters of St. Joseph of Cluny, for the development of each human being to the full measure of the perfection intended by God, and for the liberation of people from all forms of oppression and ignorance is a guiding principle of our school.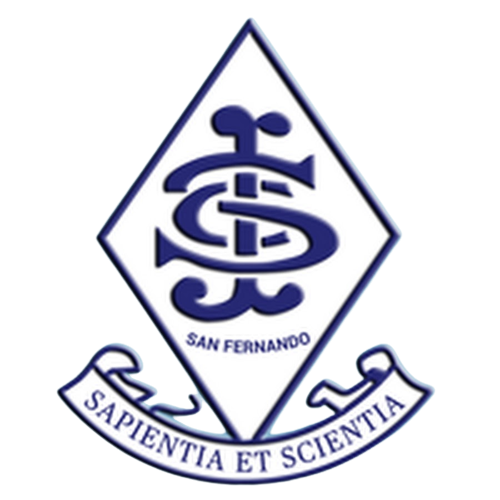 The Biological Society of St. Joseph's Convent, San Fernando, is comprised of roughly 25 members and is led by Ms. Nymn and the co-presidents: Deysha Carr and Sydney Mohammed. 
The Chess Club of St. Joseph's Convent, San Fernando is a revived club with roughly 60 members. This club is led by its dedicated executive consisting of President and Vice President.
The cricket club plays in the Secondary School Girl's Cricket League held from January – March, including various teams from South. Persons can learn how to bat, bowl and field.
The importance debate holds in our societies is immeasurable; debate is the building block of democracy. Therefore, these invaluable skills are to be nurtured and handled with the utmost care and dedication.
Our club believes that change starts at home, and as the school community becomes more environmentally conscious this awareness will spread to our neighbourhoods.
The Indian Cultural Club is driven towards bringing about a cultural experience, through participation in various competitions, a number of activities throughout the term and encouraging its members.
St. Joseph's Convent, San Fernando officially launched its first Astronomy Club in September 2012! The much anticipated club sought to create a forum for students to learn 
The purpose of the Math Club is to bring together those persons who like having fun with Math. We are willing to assist each other with any difficulties that may be faced with Math.
During the 2019/2020 academic year, the Scrabble Club welcomed fifteen (15) new members from lower and middle school, increasing our club membership to thirty-five (35).
The St. Joseph's Convent, San Fernando Swim Team has swimmers of all ages and skill levels. Whether you want to learn to swim or improve your current skill level, the Swim Team is the place to be.
The SJC Steppers is a sisterhood of talented dancers. As the only step team in Trinidad and Tobago, they seek to entertain and encourage other students of St. Joseph's Convent San Fernando.
Christmas Song
& Dance Competition
Harris Promenade, San Fernando
Trinidad & Tobago, West Indies
1 (868) 652-3301 or 1 (868) 652-4794